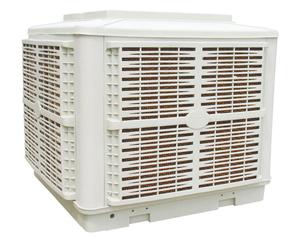 Add to Favorites
Share
Wet Curtain Fans
Payment

Origin

China Mainland

Minimum Order

1

Packing

Pieces
Product Detail
Air cooler application range:


Textile, machinery, ceramics, fine chemical industry, metallurgy, glass, metal, leather and manufacturing industries;

Plating, electronics, footwear, textile, plastics, clothing, printing, packaging and food processing industry;

Hospitals, waiting rooms, schools, waiting rooms, supermarkets, laundries;

Kitchens, markets, Entertainment Centre, underground car parks, stations and other public places;

Greenhouses, flowers, poultry, livestock and other kinds of farms;

Modification of the existing air conditioning system and the blower equipment and installation.

Requires high humidity areas (such as textiles, plant, etc), some indoor installation can be used at design time.

Requiring low humidity, low humidity and cleanliness of high places, please consider whether it is suitable for use in detail.



5
YRS
ACC Refrigerant Technology Co., Ltd
China
Favorites